From the beginning, video games have been a forever-fun tradition. With various titles for youngsters ad friends to lose themselves in for hours on end. And Minecraft has definitely created a name for itself. Since its first PC (Java) release, it is now more accessible than ever, both online and across several consoles.
While even basic gaming provides hours of amusement. For example, solitary play with the original edition – this expansion, the power of modding, and an expanding variety of ways to play Minecraft with others have undoubtedly taken things to the next level.
There are a few various ways to enjoy the ever-popular sandbox adventure. This ranges from just playing with people in the same room to connecting with pals who live across the county and even internationally. And each multiplayer experience has its own distinct rewards.
What is the best way to play Minecraft with your friends?
To play Minecraft with their pals, kids may set up a LAN, create a private Minecraft server, play Minecraft Realms, or just split the screen on their chosen console.
Bedrock Edition of Minecraft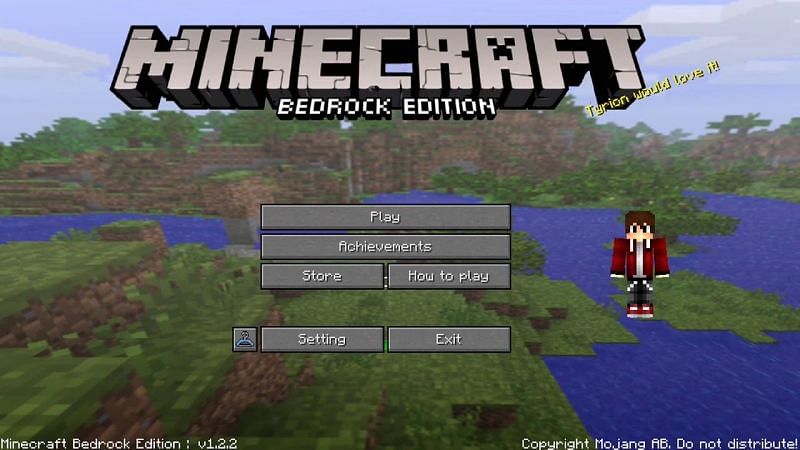 Before we begin, it's worth noting that the Java and Bedrock editions of Minecraft will provide distinct options when it comes to playing with friends. And, while there is some overlap between the two, it's important to know what your friend is working with in order to provide the correct direction!
On the one hand, because Minecraft Java edition is compatible with Mac, Linux, and PC, it can be used to play with friends via computers. It's no surprise that the Java edition is easier to utilize when creating Minecraft modifications that need Java.
LAN
When you have guests around and everyone is connected to the same Wi-Fi, LAN is a terrific choice for playing Minecraft with buddies.
To get started, you'll need a host machine that's strong enough to run the game while simultaneously serving as a server for others, which may be difficult. However, if you have it, the LAN choice stands out as a very reasonably simple setup. There's also the added bonus of online safety. This is music to any parent's ears given that the game-player pool is limited to those who are connected to the home's Wi-Fi.
Minecraft private servers
"Server" may be a frightening phrase, especially when your friends are connecting to random public servers populated by strangers and unknowns.
Setting up your own private server, on the other hand, mitigates most of that danger because you'll have a lot better understanding of who is connecting with and playing.
Having said that, we're still dealing with IP addresses, thus these instructions are intended for a children's multiplayer setup. In other words, children should not be doing any of this without the approval of their parents.
Why is this the case? Anyone with your external IP address will be able to join your server and play in your Minecraft world if you set up and maintain an online server. That is, of course, something for grown ups to keep an eye on.
Minecraft Realms
Another alternative is Minecraft Realms, which is similar to renting a Mojang server to allow youngsters to play with their peers.
While the process is comparable to that of setting up your own server, Realms provides a much easier and maybe even safer experience. In terms of console-setup, for example, players only need to create a world and then click the "create" Realms button to begin the simple procedure.
Then, in terms of security, Realms contains built-in safeguards. The only method for people to access a Realms world is by an official invite, whereas anybody with the IP address can connect to the server stated above.
Split-screen console gaming
Is it necessary to have an online connection to play Minecraft now?
When playing Minecraft on the console, the split-screen functionality allows friends to play together offline without the need for servers (or having to play for Realms).
This function provides a view for up to four separate players at the same time. However, the negative is that players are limited to what is accessible on consoles and must share a single screen.